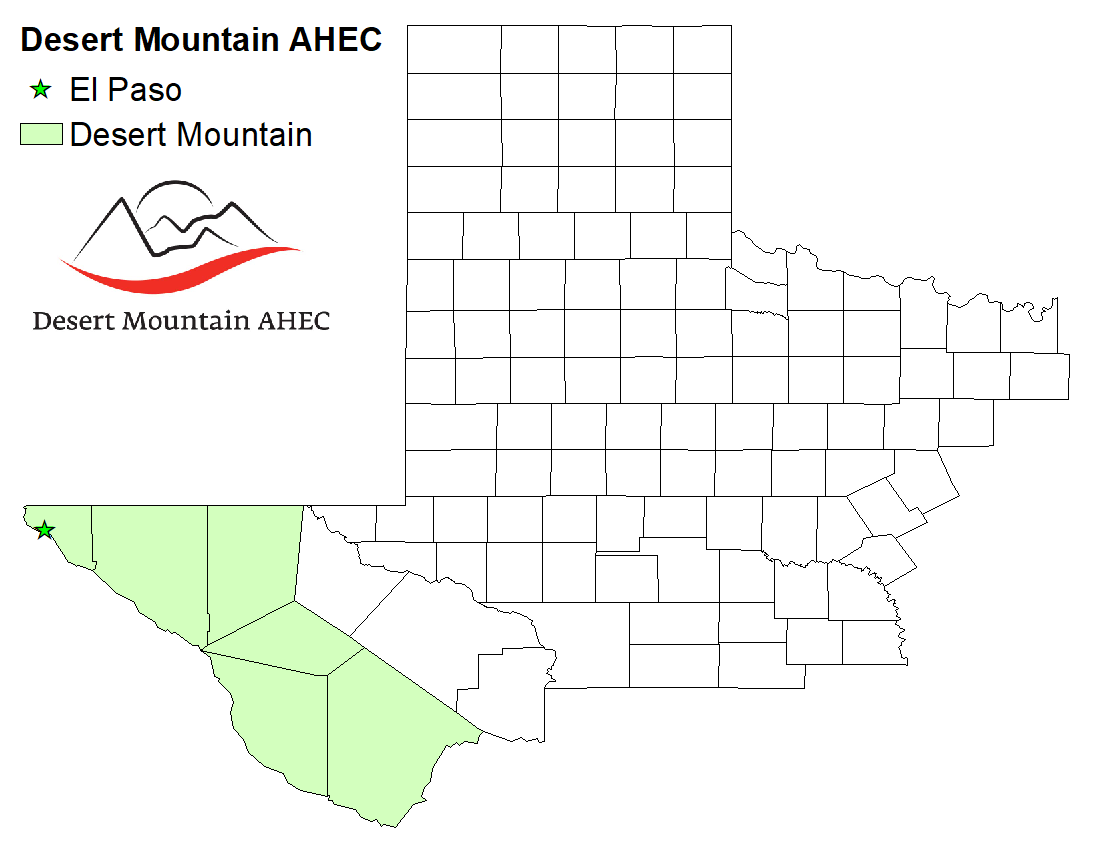 Staff
Daniel Camacho

Center Director
Office Phone: 915-215-4870
Fax Phone: 915-215-6480
Flor Reyes
Lead Analyst
Office Phone: 915-215-4870
Fax Phone: 915-215-6480
Edgar Fuentes
CBE Coordinator
Office Phone: 915-215-5619
Fax Phone: 915-215-6480
Desert Mountain AHEC
5001 El Paso Dr.
El Paso, TX 79905

Desert Mountain Area Health Education Center (AHEC) helps prospective students explore the health care field through a variety of activities and organizations designed to increase knowledge of and interest in the medical field. Journey to medical school. Nursing Exploration. Health Careers Camp. Lubbock Leadership Camp. Collegiate & High School. Double T Health Professions Honor Society. Volunteer Opportunities.
Our Mission

To improve the health care industry by leading the nation in the recruitment, training and retention of a diverse health care workforce for underserved comunities.
Our Goals

Increase the number of students who choose to enter health care careers.
Provide students of the health professions with real-life experiences in community and rural settings.

Increase career satisfaction among health care professionals by providing technical assistance and free or low-cost continuing education opportunities.


Daniel Camacho, Desert Mountain Center Director received the award for HOSA Sponsor of the Year.

Desert Mountain HOSA team received 1st and 2nd place.